World Vision, USA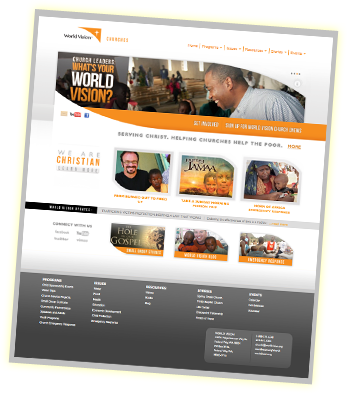 Church Web Works not only builds awesome websites for churches, but we also collaborate with organizations whose goal is to equip local churches to change the lives of families all over the world.
We are a Christian organization. We believe it is important that our company as well as the global Church be active in spreading the gospel of Jesus Christ and being a part of His mission announced in Luke 4.
For many years Church Web Works has partnered with World Vision, an organization focused on building a better world children, to connect churches with programs that benefit the local church and children around the globe.
Church Web Works and World Vision have together embarked on developing a website with the sole purpose of engaging, equipping, and encouraging churches with resources, programs, and opportunities to build a better world for children and to spread the Gospel of hope to millions of people who desperately need to hear about Jesus.
If you and your congregation are looking for new and different opportunities to engage your church and serve the world, this is a great resource for you and we encourage you to join us in our partnership with World Vision by visiting their churches site.
Church Web Works has also come alongside World Vision to develop other programs for churches, such as Journey to Jamaa and Step Into Africa. Look out for the Launch of World Vision Hope Sunday!